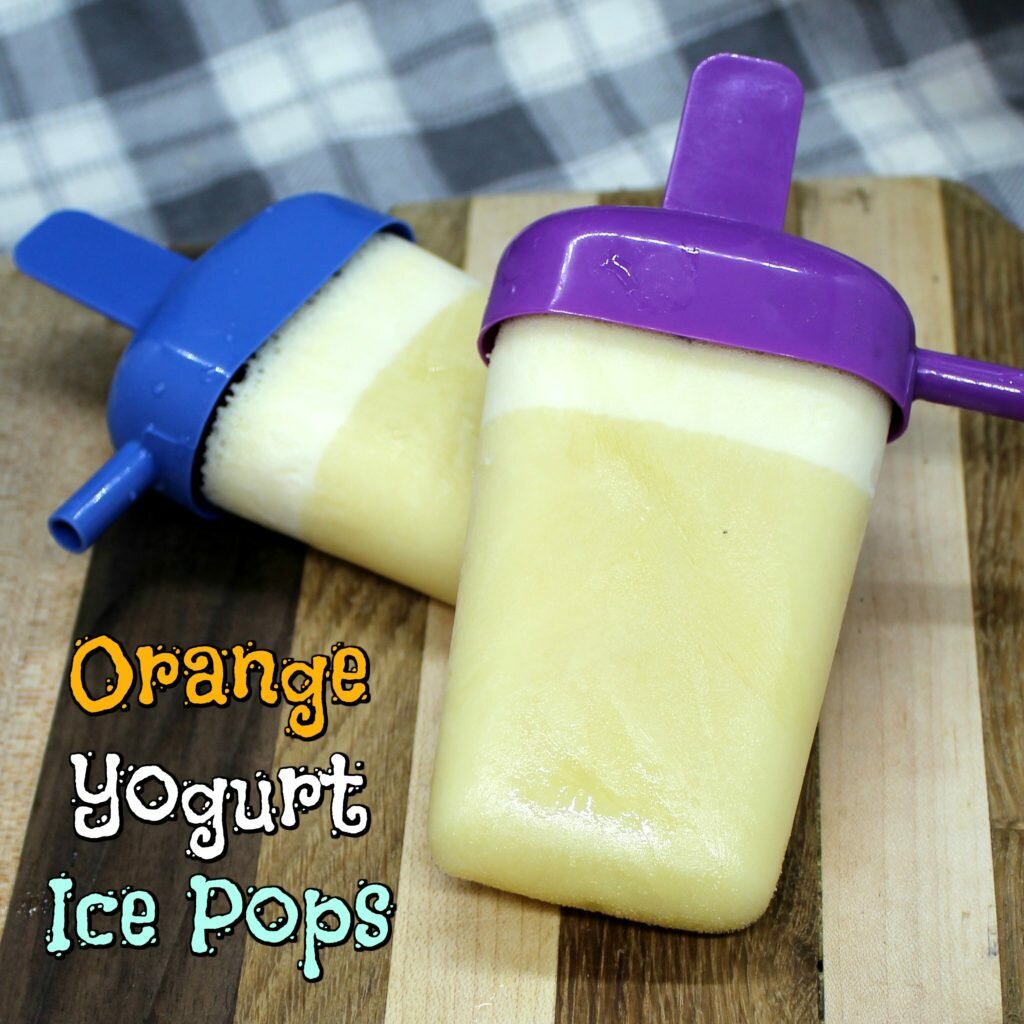 Providing yummy AND healthy summer time treats can be a chore. But fear not! Our Orange Yogurt Ice Pops not only taste amazing (kid tested!) but with just four natural ingredients, you can rest easy knowing you are providing your family with nature's goodness!
Ingredients:
1 cup orange juice
3/4 cup plain yogurt
1/4 cup honey
1 teaspoon vanilla extract

Now I know not everyone has the time or inclination to juice their own oranges, so by what ever means you decided, you will need 1 cup of orange juice. My country kids tend to plow through these ice pops, so I do use store bought OJ at times.  Pour the ingredients into a blender or food processor and blend for 2 minutes. This is to make sure the sugars in the honey dissolve into the other ingredients for a smooth feel. Let's face it, no one wants to eat a gritty ice pop!
Pour the mixture into your ice pop molds and freeze for 3-4 hours before serving. This recipe makes a tad more then our molds will hold, but that just means this mama gets a little yummy smoothie drink for all her "hard work" of making these. So forget the sugar laden, store bought, summer treats and treat your family (and yourself) to some naturally delicious Orange Yogurt Ice Pops!
Orange Yogurt Ice Pops are country kid tested and Homesteadin Mama approved!